2019 Chevrolet Silverado 1500 Maintenance Schedule
The Chevrolet Silverado 1500 has long remained one of the best-selling pickups on the market. Drivers love the Silverado 1500's proven toughness and comfortable interior. Excellent reliability makes this popular full-size truck even more rewarding. To ensure a dependable performance for years to come, your truck needs to be properly maintained. Luckily, professional Chevrolet service in Idaho is only a short drive away. Here's an overview of the 2019 Chevrolet Silverado 1500's maintenance schedule.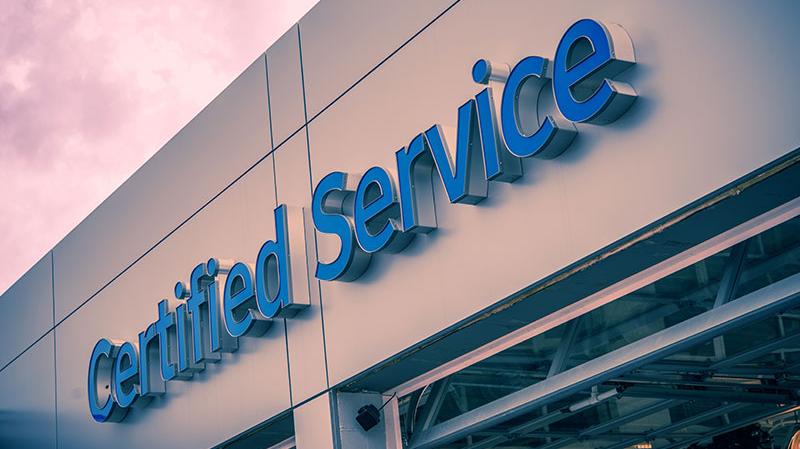 7,500 miles
Because motor oil has such a big impact on the durability of an engine, it's especially important not to neglect this important Chevy service in Couer D'Alene. Your Equinox is equipped with a convenient oil life monitor, which tells you when an oil change is needed. Expect to see a warning light between 7,500 and 10,000 miles. Driving conditions have the biggest influence on oil life expectancy. During this time, the service center will also rotate the tires to ensure even wear. The 7,500-mile service is the basic service that will be performed during every subsequent service visit. Some scheduled maintenance visits include additional services.
22,500 miles
Your Equinox's cabin air filter traps a lot of dust and other allergens. It enables all of your passengers to breathe easier. According to Chevy, the cabin air filter typically needs to be replaced every 22,500 miles.
45,000 miles
At 45,000 miles, the engine's air filter will need to be replaced. Remember, a dirty air filter can hinder performance and decrease gas mileage. Also, technicians will flush and replace the transmission fluid. This will help your transmission to perform as smoothly as possible. A full brake inspection is needed as well. Although your brake pads can last for up to 70,000 miles, stop-and-go driving can decrease pad life. Regardless of the condition of your brake pads, the brake fluid will need to be changed.
97,500 miles
When the odometer on your Equinox reaches the 97,500-mile mark, it's time for a spark plug replacement. As you may know, spark plugs are vital to your vehicle's performance and efficiency. While replacing the spark plugs, technicians will also inspect the ignition wires for signs of wear and tear.
150,000 miles
Now is the time to flush and refill the coolant system. Technicians will also thoroughly inspect the engine drive belts. While these rubber belts are designed to last for a long time, they will eventually start to wear out. Cracks, frays, and stretching all indicate a replacement belt is necessary.
Items That Should Be Inspected Regularly
Routine vehicle inspections will give you extra peace of mind. Despite common belief, there is no such thing as a completely maintenance-free battery. Loose battery cables and corrosion around the terminals can cause hard starting. Wheel alignments are just as important. Don't forget about important parts like the wiper blades and coolant hoses, which need to be checked regularly.
When serviced at the recommended intervals, your Equinox promises to deliver trouble-free performance. Aside from giving you a greater sense of security, a well-maintained vehicle will have a higher resale value.
7,500 miles
About every 7,500 miles, you should bring in your Silverado 1500 to an Idaho Chevrolet service center. A few important maintenance items will be performed. An oil and filter change is a priority. Changing the motor oil regularly extends the life of the engine. During this time, the automotive technicians will also inspect critical components like the battery. Although modern truck batteries are engineered to last for thousands of miles, corrosion on the terminals and loose cables can cause starting issues.
The condition of your tires will be checked as well. Premature tire wear indicates the need for a wheel alignment. Furthermore, rotating the tires promotes even wear. Driving over big potholes can upset your truck's alignment. Don't forget about the wiper blades, which should be replaced at least once a year.
22,500 miles
Over time, the engine's air filter can collect a lot of dirt. When the filter becomes clogged, your truck's performance and efficiency are bound to suffer. Around 22,500 miles, it's a good idea to have your engine's air filter replaced. The peace of mind is well worth it. Expect the technicians to also check the fuel filter. Typically, your fuel filter will need to be changed every 20,000 to 40,000 miles.
45,000 miles
As you know, the performance of your truck's braking system is critical. When you hit 45,000 miles, the brake fluid should be changed. Even if you have fewer miles on your Silverado 1500, still have the brake fluid replaced. This fluid is not designed to last for more than three years.
97,500 miles
At the 97,500-mile mark, your Silverado 1500's spark plugs should be replaced. Although today's spark plugs can last for several years, they will eventually start to wear down. Replacing the spark plugs at Chevy's recommended interval will help prevent performance issues like rough idling and weak acceleration. To be on the safe side, the service center will also inspect the ignition wires for signs of wear and tear.
150,000 miles
When your Chevrolet 1500 reaches 150,000 miles, the accessory drive belts will be near the end of their life. Because a broken drive belt can cause a sudden breakdown, it's especially important to replace these components at the recommended time. Your truck's cooling system also needs to be flushed. Over time, coolant gradually loses its rust-inhibiting properties.
It's not hard to keep your 2019 Chevrolet Silverado 1500 in excellent running condition. However, always stick to the recommended maintenance schedule. You'll be far less likely to experience trouble in the long run.